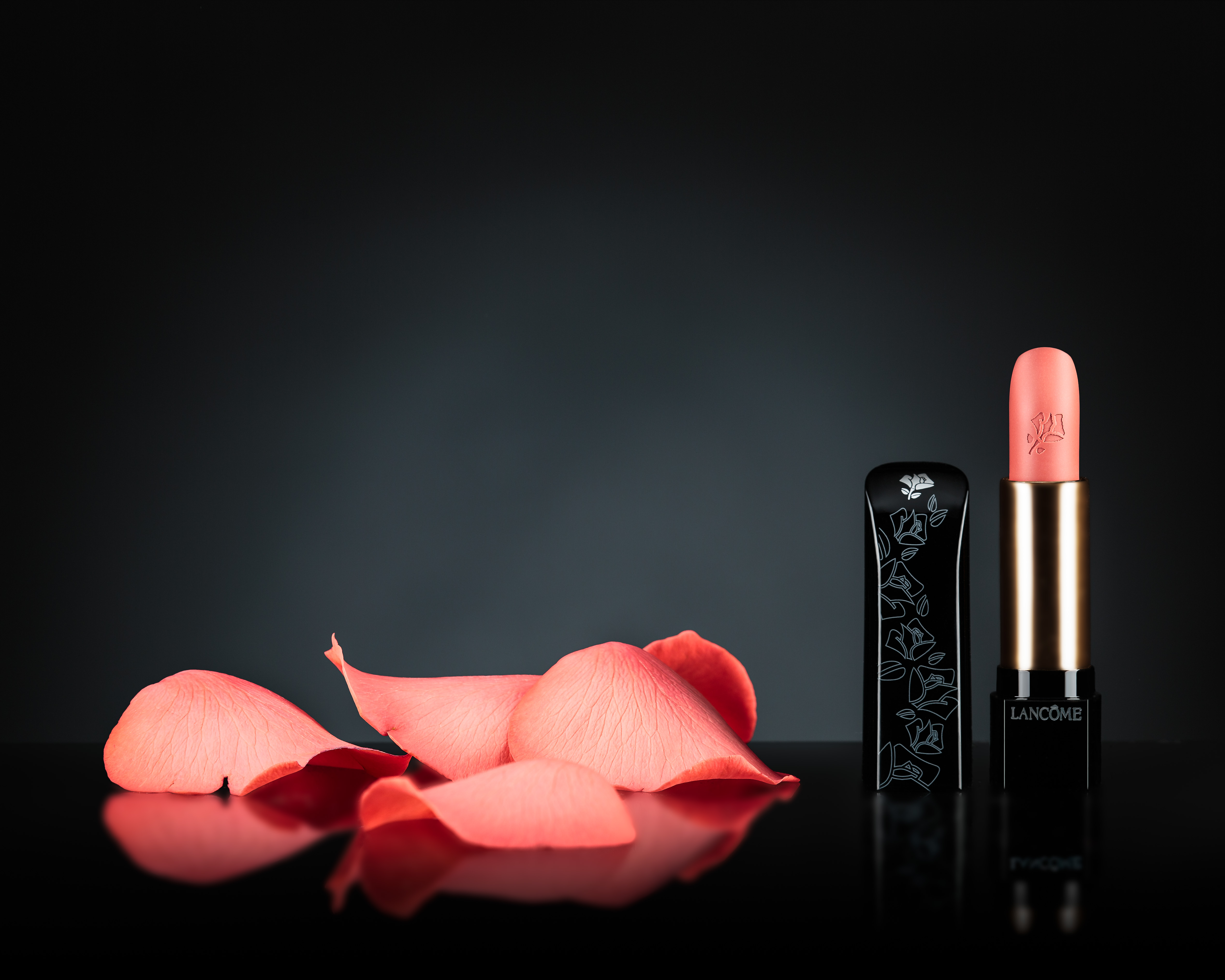 © Tyson Sommer. All Rights Reserved.
Here's a shot I did of some Lancome lipstick. At the "client's" request, the following were required:
A gradient spot centered horizontally on the background
A soft reflection in the table surface
Rose petals whose color closely matched the lipstick
Texture detail in the rose petals.
Due to the electrostatic nature of acrylic (used for the shooting surface), there was an incredible amount of dust that had to be removed in post production. As you can see here, there is nary any dust in the final image. Also, the lipstick cap isn't perfectly molded, so a lot of work went into making the highlights straight and smooth. The lipstick portion of the cartridge had to be added in post-production to show the elegant flower stamped into it, since the product is manufactured so the flower is not on the same side as the "Lancome" logo at the bottom of the cartridge. Finally, it is worth noting that the cap, cartridge, and petals were all taken from different shots and composited together for the final. There were too many unsettling reflections from the glossy pieces reflecting back onto each other and from the petals reflecting onto both of them when shot all at the same time. Shooting each piece separately made for a much cleaner image.
To see the image in great detail at full resolution, right click on it and select "View image." If you see a magnifying glass when you hover over the image after the page loads, click on the image and it will zoom in to full resolution.